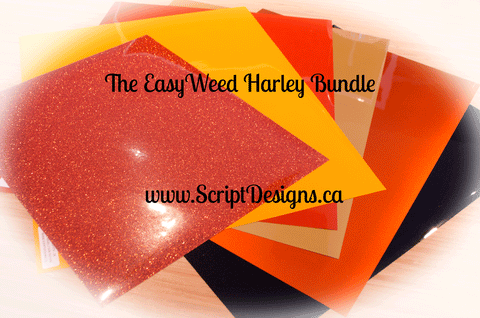 The EasyWeed Harley Bundle
This bundle will remind you of a popular name in the biking world!  Our bundle colours were chosen to match their colours and allow you to create designs that will impress the fanatic riders. It contains one sheet of the following products:
10"x12" Copper Glitter (GL-08)
12"x15 EasyWeed Sun Yellow (EW-28)
12"x15" EasyWeed Orange (EW-08)
12"x15" EasyWeed Gold (EW-12)
12"x15" Electric Orange (EL-35)
12"x15" EasyWeed Black (EW-02)
When you purchase a bundle, you save approximately 10% compared to the price of individual sheets.
---
We Also Recommend