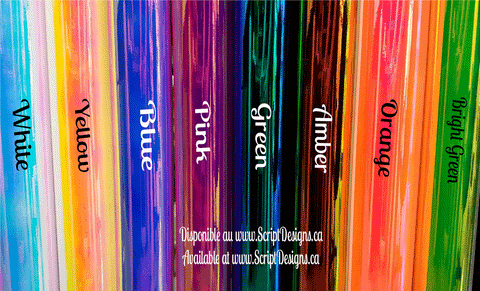 Opal Holographic Adhesive Vinyl - Styletech
The Styletech Holographic Opal permanent adhesive vinyl will mesmerize you.  It comes in 8 different colours but each of them reflect an amazing array of colours you will discover as you look at them in different lights.
Not sure what colour to get ... buy a bundle of all 8 colours and save 10%.
---
We Also Recommend