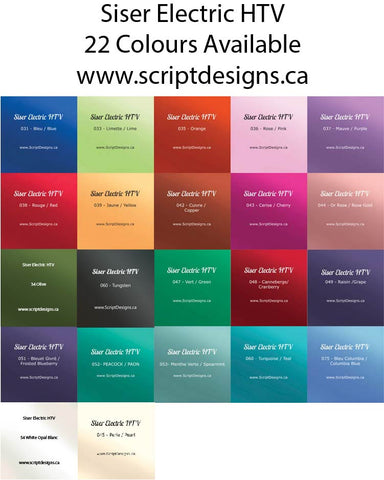 Make your own Dozen - Siser HTV Electric
You can make your own dozen by choosing your colours.  
Bundles cannot be made of a single colour.  You must choose different colours.  Each colour may be repeated up to 3 times.
Please note that the Siser HTV doesn't measure exactly 15 inches wide, it is closer to 14 3/4".
---
We Also Recommend