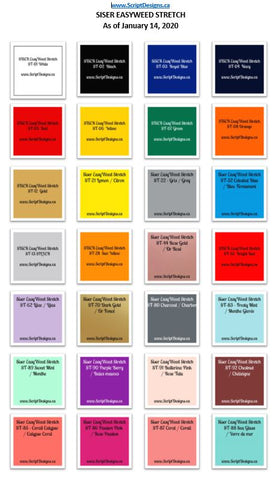 Make your Own Dozen - EasyWeed Stretch HTV Bundles
Choose 12 colours of the Siser EasyWeed Stretch HTV sheets or rolls and the size of your bundle.  Available in 5 different sizes:  6" x 15", 12" x 15",  24" x 15, 1 yard x 15" and 5 yards x 15".  If you are looking for rolls bigger than 5 yards, send us a message.
Bundles cannot be made of a single colour.  You must choose different colours.  A few repeats are acceptable.
Note that other EasyWeed products cannot be included; they are different lines of product.  This bundle is for Stretch products only.  
Leave a note with your order specifying your colour choices (Colour numbers and names please).  
Please note that the Siser Easyweed HTV doesn't measure exactly 15 inches wide, it is closer to 14 3/4".
---
We Also Recommend