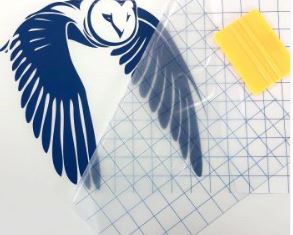 Pro-Tac 73 Clear with grid and liner (12 inches wide) - Hight tack
You don't want to invest in a huge roll of transfer tape?  We have a few options for you.
The Pro-Tac 73 clear tape is a high tack tape with a grid printed on the tape to serve has a guide for alignment.  It has a paper backing that facilitates storing to reuse the same sheet on the next project.  This tape comes in rolls of 12" wide by 30 feet long and in one yard length.